Ceiling Mounted Hoists
Chiltern Invadex have developed a range of tracking hoists which can be combined with Wispa track and accessories to create a bespoke system meeting the unique requirements of each user. Our experienced surveyors are able to design schemes from simple bed to chair, chair to WC transfers through to entire room coverage providing numerous pick up points. Each range has been subject to rigorous safety and reliability testing in line with ISO 10535, and carries the CE mark in accordance with the Medical Devices Directive 93/42/EEC. All hoists are individually tested and issued with a test certificate prior to leaving our Oxfordshire facility.
Maximum Load Wispa Range
100 Plus 130kg (20 stone) (280lb)
100 Turbo 200kg (31 stone) (440lb)
100 Max 272kg (42 stone) (598lb)
For detailed information relating to Ceiling Mounted Hoist Installation for those involved in new build or refurbishment projects please log in to your account or request account set up to access our detailed Specifiers Guide.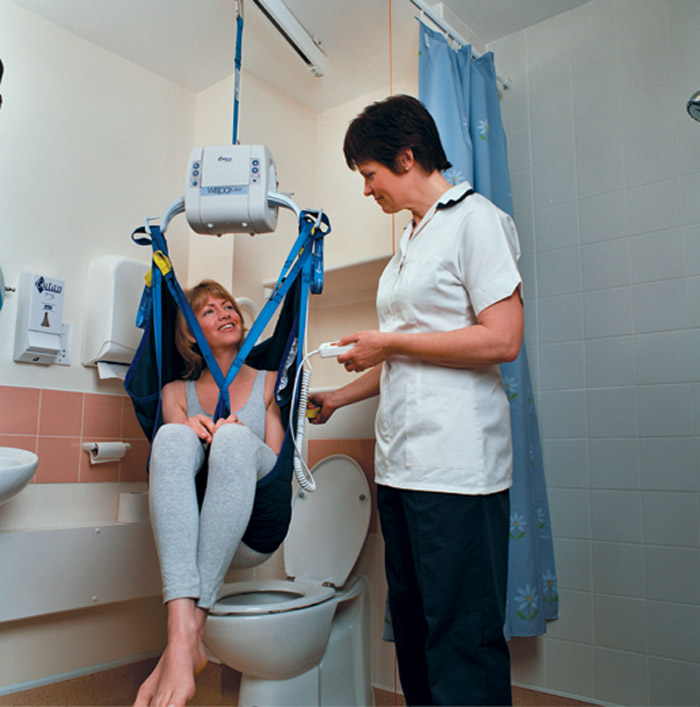 "Thank you for your prompt, polite service from our initial phone call to the gentleman who did the service. It is a pleasure to find such kind and friendly people to deal with"
P B, Croydon