Private Sales
Orders
Should you be interested in any of our products, you can arrange for a free of charge home visit by one of our experienced Surveyors. They are able to undertake an assessment of your property and design a hoist and\or bathing scheme to suit your needs.
Each Surveyor has access to demonstration models of shower chairs/cradles/trolleys and slings which can be brought to you to try. In addition, we have a range of product brochures for you to review at your leisure. These can be accessed here.
Once you are happy that the equipment suits your needs you can call, write or email us to place an order. We will not take an upfront payment for standard product, however a non-refundable deposit is taken where bespoke equipment is required. Please contact customer services on 018698 365500 opt 1 for details.
You can contact us at:
Chiltern Invadex (UK) Limited
Unit 6C Thorpe Drive
Banbury
OX16 4UZ
Tel: 01869 365500 opt 1
Email: sales@chilterninvadex.co.uk
Payment
Once your item is ready for despatch, payment can be made in a number of ways;
You can call our Customer Service Team with your card details. We are able to accept

You can send us a cheque to Chiltern Invadex (UK) Limited, Unit 6C Thorpe Drive, Banbury, OX16 4UZ, it is important that you write your order number on the rear of the cheque
You can arrange for a bank to bank transfer, please use your order number as the bank reference. Our bank details are printed on your order.
In person, you can come along to our Bicester office.
Returns
Under the Customer Contracts (Information, Cancellation & Additional Charges) Regulations 2013, where a purchase is made by an individual (not an organisation) you have a right to cancel an order within 14 working days from the point of delivery.
Hygiene products such as slings and toilet seats are exempt from this right, as are custom made products. This, however, does not affect your rights in relation to these products under the Consumer Rights Act 2015.
You have the right to cancel a sales contract (order) within 14 working days without giving any reason or incurring any re-stocking charges. Collection charges may apply.
Should you wish to exercise your right to cancel, please click here for additional information and to download the necessary notification form. Under no circumstances should you return goods without contacting us for a returns number.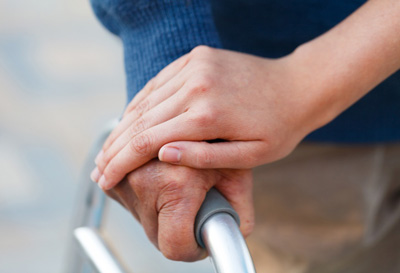 "Thank you for your prompt, polite service from our initial phone call to the gentleman who did the service. It is a pleasure to find such kind and friendly people to deal with"
P B, Croydon