Equipment Assessment
Whether you have the services of an Occupational Therapist or are looking to purchase independently, our team of experienced Surveyors are available to carry out site visits to assist with the selection of suitable equipment.
Demonstration models of shower chairs, cradles, trolleys, mobile hoists and slings are available for trial during visits to ensure that the user can experience the comfort and feel of the equipment.
Our shower chairs are of a modular construction which enables the specification to be retrospectively amended to suit changing user needs and progressive conditions.
As manufacturer of the equipment we provide, we are able to make bespoke equipment customised to meet the specific need of individual users.
If you would like to arrange for an assessment visit, please contact our Customer Services team on 01869 365500 opt 1 or email us at sales@chilterninvadex.co.uk.
If you are a healthcare professional please log into your account or register here to access our library of detailed assessment tools.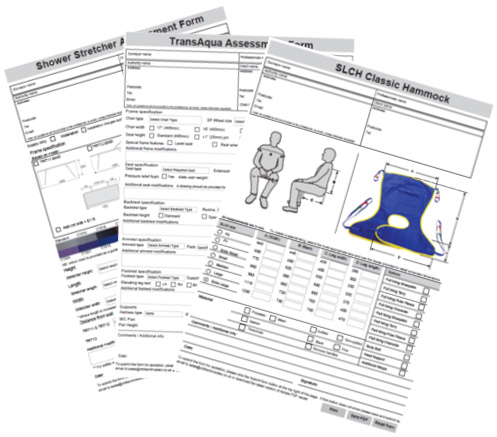 "Thank you for your prompt, polite service from our initial phone call to the gentleman who did the service. It is a pleasure to find such kind and friendly people to deal with"
P B, Croydon