Private Sales
VAT Relief for Disabled People
In order to qualify for VAT Exemption the goods/installation must be for your own personal use and both your disability and the product must be eligible.
Goods and services on which you do not have to pay VAT are usually known as 'zero-rated' or 'eligible for VAT relief'.
Who is eligible for VAT relief?
You must be 'chronically sick or less able' to qualify for VAT relief.
The HMRC comment on this is as follows;
For VAT purposes, you're chronically sick or disabled if you have:
a physical or mental impairment which has a long term and substantial adverse effect upon your ability to carry out everyday activities
a condition which the medical profession treats as a chronic sickness (that's a long term health condition)
For VAT purposes, the term 'chronically sick or disabled' doesn't include a person who's only temporarily disabled or incapacitated, for example with a broken limb or someone who's elderly but isn't chronically sick or disabled.
VAT exemption is only available for private individuals in the UK. Trade customers will pay VAT in the normal way.
How VAT relief works
When you request an eligible product or service, you will be sent a VAT Exemption form to confirm that you, or the person for whom you are buying the item, are eligible for VAT Relief. This is a legal document, in signing you are confirming with absolute certainty that the goods are for the sole use of a person who is 'chronically sick or disabled' as defined by the HMRC. Please refer to the HMRC helpsheet: Getting certain goods VAT free if you have a disability
You will be asked to make this declaration each time you place an order that includes eligible products. It is a legal requirement that we record this information for every order, and we apologise for the inconvenience.
We can then supply the product/service excluding VAT. If the product is required urgently, the form can be downloaded here and sent to us by post or email along with your order.
Note: To make it as easy as possible to claim VAT Relief, you do not have to pay VAT and then reclaim it from the government - it will be automatically be taken off the purchase price before you pay.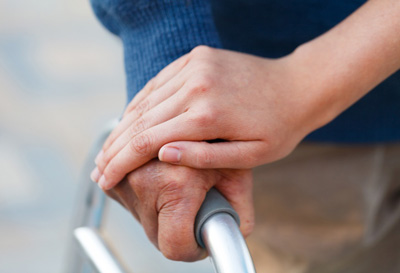 "Thank you for your prompt, polite service from our initial phone call to the gentleman who did the service. It is a pleasure to find such kind and friendly people to deal with"
P B, Croydon