Service & Maintenance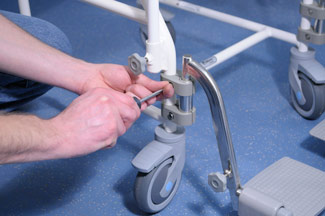 Specialist mobility and bathing equipment can play a vital role in both the quality of life experienced by an end user and the prevention of musculoskeletal disorders encountered by carers and healthcare profession­als. When that equipment is out of service due to breakdown it can have a significant affect often resulting in the user being confined to bed or unable to bath until the fault can be rectified.
All of our equipment is supplied with a 12 month warranty, should you wish to extend this cover we offer a range of extended warranties and service contracts which provide a regular schedule of maintenance and inspection, reducing the risk of breakdown and also ensuring that any legal obligations are met.
In addition to contracted packages, we also offer ad-hoc service and repair provision which can be accessed with no need for a formal contract.
Servicing and maintenance of lifting devices in line with European standard EN10535
6 monthly inspections in line with the Lifting Operations and Lifting Equipment Regulations (LOLER 1998)
Maintenance and repair of shower chairs, cradles, trolleys and bathing installations
Provision of a detailed report for each item tested/repaired.
Factory trained Service Engineers.
Fully equipped service vehicles are fitted with weight test equipment and an extensive range of replacement parts.
To see a copy of our service provision brochure, please click here.
If you would like to arrange for a maintenance call out or require further information, please contact our service team on 01869 365500 opt 3 or email us at servicedept@chilterninvadex.co.uk.
If you have activated your hoists emergency stop feature and require reset instruction, please click on the picture of your hoist to access step by step video guidance;
"Thank you for your prompt, polite service from our initial phone call to the gentleman who did the service. It is a pleasure to find such kind and friendly people to deal with. Thank you"
P B, Croydon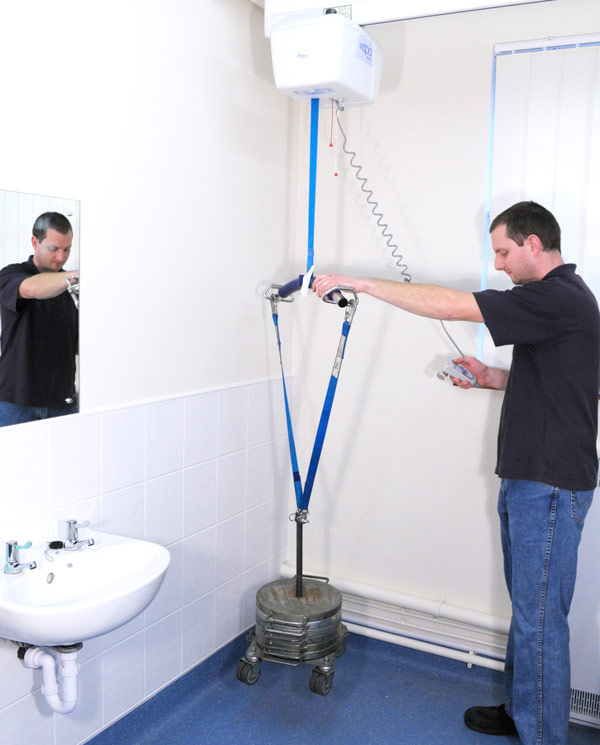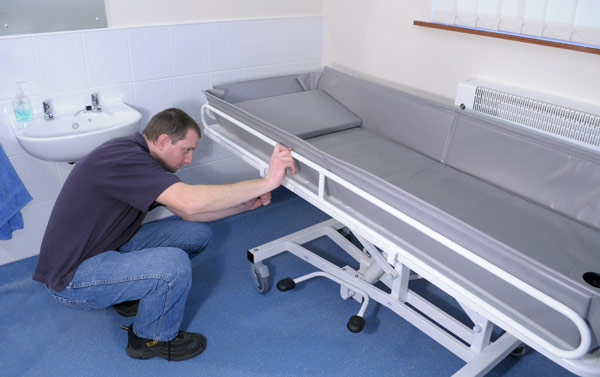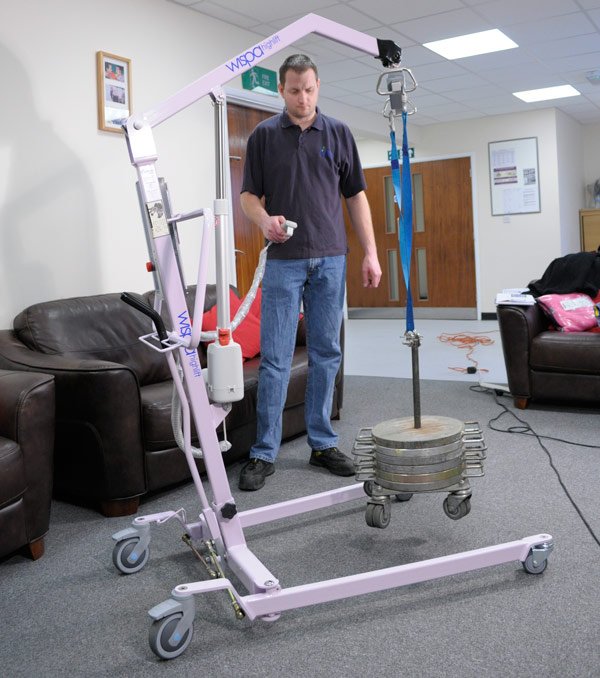 "Your engineers were very friendly, respectful and professional and nothing was too much trouble. Their quality of work, cleanliness, attention to detail and the end result was excellent. My parents were both very impressed and so pleased with the works carried out by them"
M S, Hackney