Moving And Handling
Our moving and handling range has been developed to provide safe and comfortable transfers. Designed with ease of use in mind, they are an ideal solution for healthcare, domestic and public environments.
A large number of fixing methods and track accessories allow us to cater for a vast array of schemes and environments. Whilst our extensive sling range offers options to suit almost any user.
Click here for a copy of our Moving & Handling Brochure
To explore the ranges in detail, please select the appropriate product group below;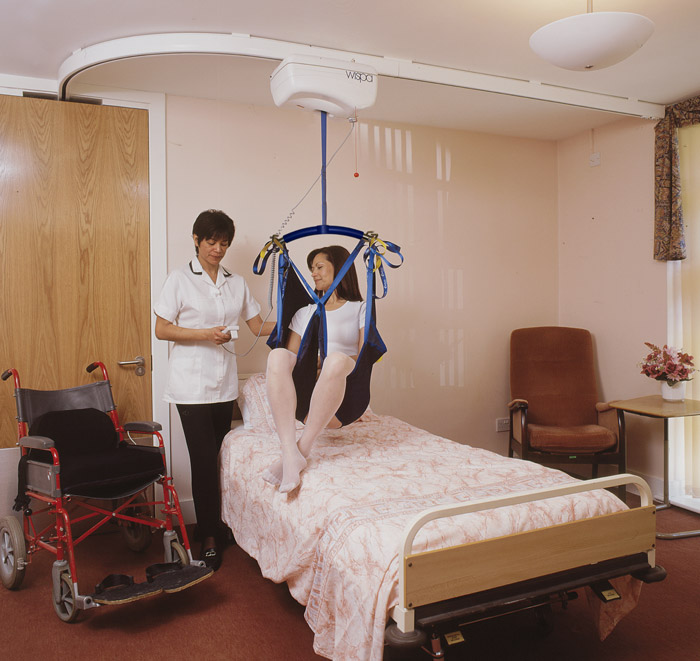 "We were very impressed with the quality, how easy these new ceiling hoists were to
use and how quickly they were installed. Patients were able to quickly take advantage
of their improved mobility and with minimal disruption"
Mr J Smith. Hillview Residential. Bristol