WispaLink™ X-Y to Mono System
WispaLink™ Transfer System
The WispaLink™ X-Y Transfer System provides extra options for moving and handling allowing a Ceiling Track Hoist to travel from a fixed track to an 'X-Y' system and vice versa.
Maximises room coverage
Reduces the need for the manual handling of patients
272 kgs (42 stone) maximum load
Simple lever operation allows connection between different track configurations
Minimal installation time with choice of installation method: fixed to the ceiling as a permanent fixture, or free-standing gantry system
Information for Architects and Specifiers on the ceiling Track Hoist range including CAD drawings, specifications and frequently asked questions available.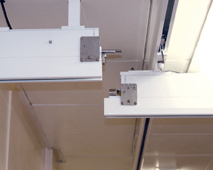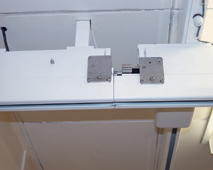 Simple connection shown between X-Y system and mono track with automatic engagement between track sections.

Hoist traveling through doorway header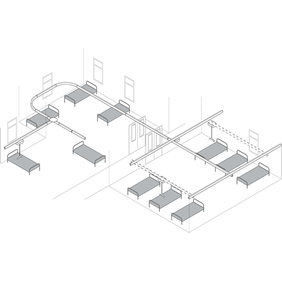 "Thank you for all your help and support on the project. As a company we will be using your services in the future on up and coming projects"
Createability Ltd