Shower Trolleys
The Chiltern Invadex range of shower trolleys is designed to allow washing of patients in the supine position. Mobile and easy to manoeuvre, it makes transferring a user to the bathing area simple.
Easy steer mechanism
Hydraulic height adjustment allows the carer to move the trolley up and down to a convenient height from either side, avoiding the need for stretching or leaning
Convenient drop sides and safety catches Model options
T1 Model (1930mm x 720mm) will comfortably accommodate a large adult
T2 is a fixed height trolley
T3 shower trolley (1600mm x 720mm) with smaller top available where space is limited/for children
T4 Model is electrically operated by hand control
Shower Trolleys and Stretchers Brochure
Our shower trolley range is now available in a range of colours. For full details please click here.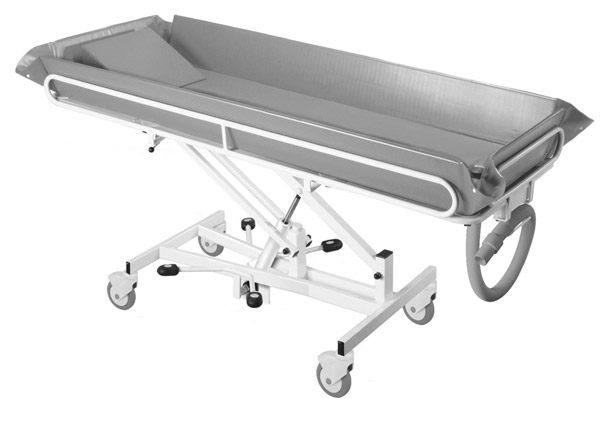 "Your engineers were very friendly, respectful and professional and nothing was too much trouble. Their quality of work, cleanliness, attention to detail and the end result was excellent. My parents were both very impressed and so pleased with the works carried out by them"
M S, Hackney