Shower Cradles
Washington Shower Cradle
The Washington Cradle is designed to enable a client to be showered in a reclined position with hips and legs flexed.
Safe, comfortable bathing for those with degenerative or severe physical conditions.
Designed for users with Multiple Sclerosis, Cerebral Palsy, Motor neurone Disease, Brittle Bone, clients with fixed hips, legs or contractures and many other groups with severe disabilities, unpredictable movements and rapidly deteriorating body conditions.
Avoids the need for a special shower chair to suit the users condition
Adjustable to three positions to suit individual requirements
Small, medium and large size options
Removable and washable cover to maintain hygiene levels
The fabric is adjustable to create a hammock effect for added safety
Special Shower Cradles can be made to order
Maximum Load 130kgs (20 stone) (280lbs)
Waist strap option
The Washington Cradle is now available as an adjustable tilting shower cradle, please click here for details.
Detailed technical info: Technical Specification Guide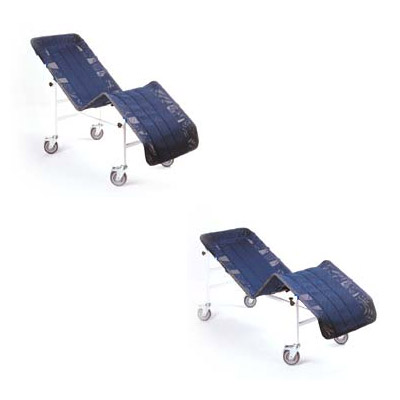 "Thank you for your prompt, polite service from our initial phone call to the gentleman who did the service. It is a pleasure to find such kind and friendly people to deal with"
P B, Croydon